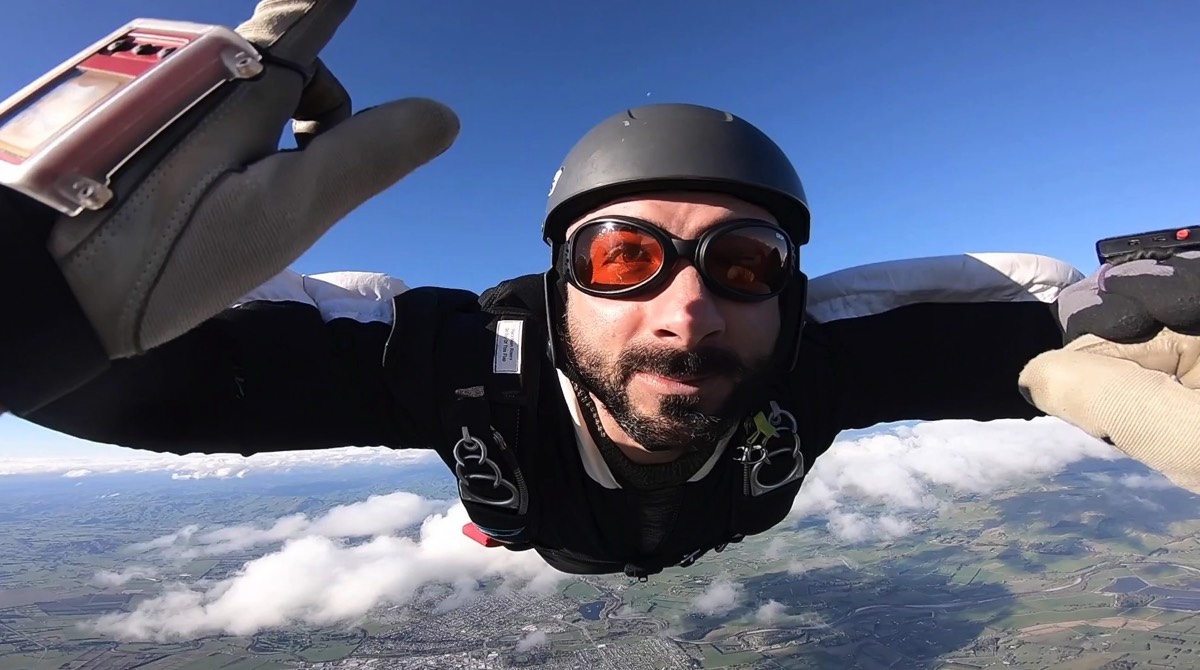 Skydive Wellington caters to all levels of experience. Whether you're fresh off student status and looking to start with formation skydiving and coaching jumps, free flying or carving around the airfield in your wingsuit, this is the place to be.
One of the most frequently heard phrases heard on our Drop Zone is 'fun jumping friendly', thanks to the unique environment cultivated here at Skydive Wellington. The atmosphere is relaxed, easy going and fun. We encourage sport jumping and embrace the individuals that come here from all around the world. When we manifest loads, we try hard to make them work so Skydivers can jump together. Here we see people as people, not as numbers. Sport jumping works in harmony with our Tandem business, not at odds with it.
After a day on the Drop Zone we often light the BBQ and recount our day with our Skydiving family. You'll find places to camp nearby, shopping, eateries and recreational activities to enjoy in Kuripuni village and Masterton, both just a couple from minutes drive from the Hood Aerodrome.
Contact Skydive Wellington
Landline: +64 (6) 377 3641
Mobile: 027 4436094
Email contact
Drop Zone: 177 South Rd
Masterton
Postal Address: 177 South Rd
RD5 Masterton 5885
New Zealand


Copyright © 2023 Skydive Wellington